Do you drive to campus? Not sure which bus to use to get to class or work?
If you park in the Smithfield Lot, catch either the Hokie Express (every 10 mins) or the Campus Shuttle (every 20 mins). If you park in either the Chicken Hill Lot or the Student Commuter Lot, catch the CRC Shuttle (every 15 mins).
Note: The Hokie Express and Campus Shuttles only operate during Full service and will begin on 8/13/18.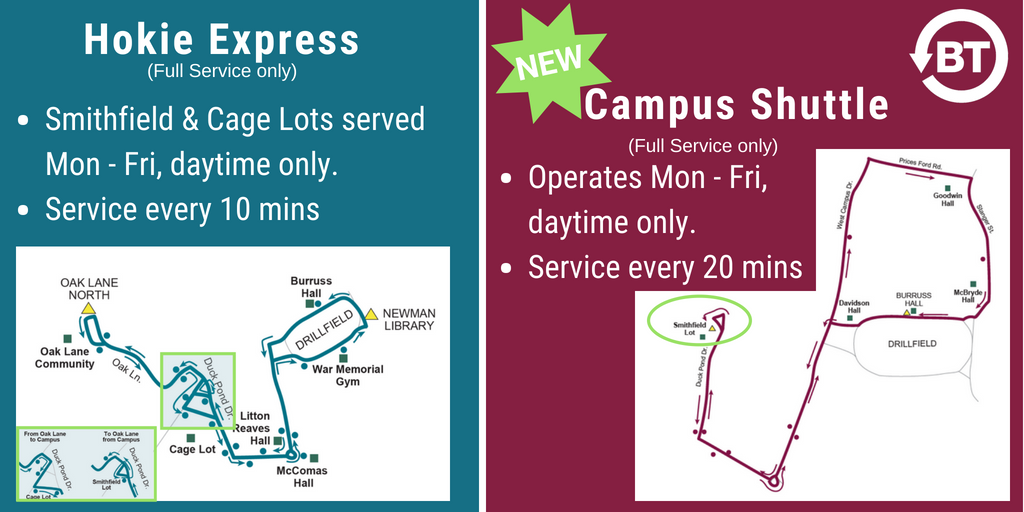 Service to the Student Commuter Lot is anticipated to begin in August, contingent on the construction of the lot.