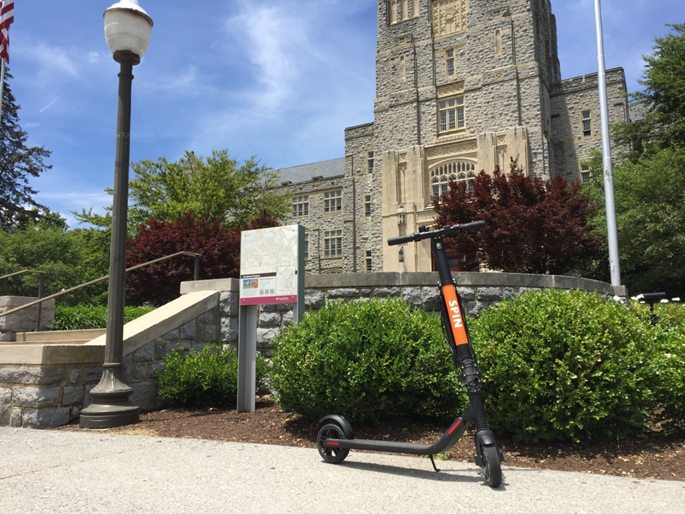 Bikes, Scooters & Buses
All BT buses are equipped with bike racks that make it easy for you to transport your bike. Bike racks can hold at least two bikes, with a few holding three! Racks are easy to use, just unfold the rack, place your bike on the rack and secure using the lever. Racks accommodate most two wheeled, push pedal bicycles.
Bike racks do not accommodate unicycles, e-bikes or scooters.
Bicycles, scooters, e-bikes and unicycles are not permitted inside the bus.
Blacksburg Transit and the Town of Blacksburg are not liable for any damages to bikes that are placed in a bike rack.
For more information on Spin Scooters, please visit https://parking.vt.edu/alternative/Other/scooters.html